Mumbles Pier is a family run independent business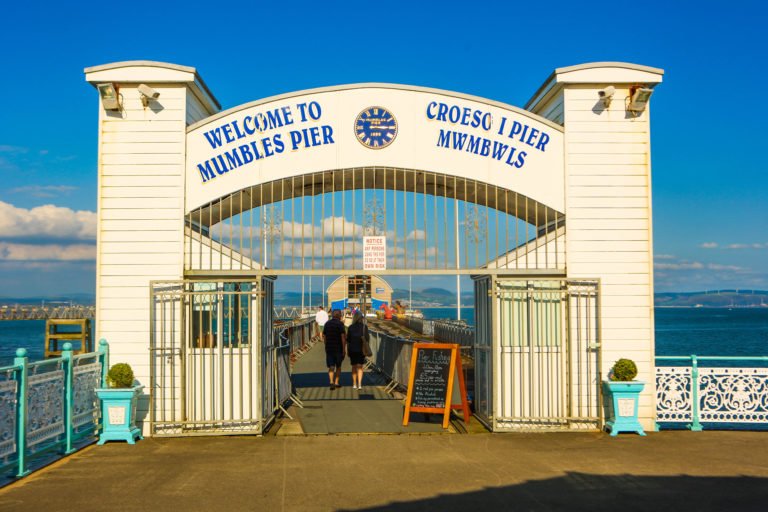 With vision and determination the managing directors of Mumbles Pier continue to strive on with their journey of restoring the Mumbles Pier as the crown jewel of the Mumbles. The Bollom family work closely alongside the managers of all departments and all relevant stakeholders to continue to grow the business and its people.
General Manager
Hannah Hunter joined the Mumbles Pier after graduating in 2015. With a background in both Marketing and Hospitality Hannah's drive is to ensure that Mumbles Pier becomes the destination venue that its history deserves it, forging its place as the star attraction in Swansea's crown.
The Amusements Team
Managed by Andy Hunter local to the Mumbles area Andy joined the company in 2018 pursuing a long time passion for the games industry. Helped with the aid of his fantastic team the amusement arcade is a must visit. All the arcade team work tirelessly to ensure all our machines are in tip top condition and ready for your amusement!
The Beach Hut Café and Copperfish
Managed by Bryony Evans. Bryony has been part of the Pier family for nearly a decade, starting as a Saturday girl, Bryony has worked her way up to management level quickly and successfully. With her hard work and dedication the Beach Hut Café's team of waitresses, waiters and kitchen staff all aim to offer an excellent customer experience and delicious dishes throughout the year!
The Groundskeepers
Although behind the scenes, this small team makes sure that the Pier is kept clean and fresh all year round – all those licks of paints, renovations and tidy bins are all thanks to these guys!
We are always looking for talented and dedicated people to join our ever growing team. If you would like to join our Pier family please send your cv to jobs@mumbles-pier.co.uk